Wyoming professor testifies that innovation will lead to cleaner fossil fuel future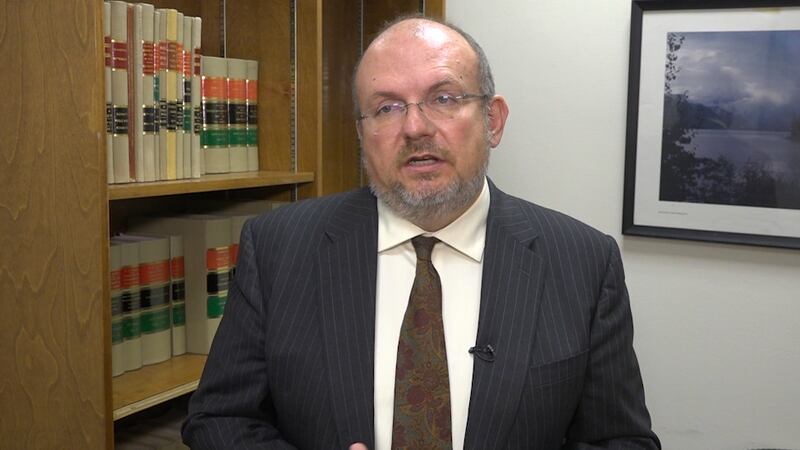 Published: Nov. 16, 2017 at 3:58 PM EST
A University of Wyoming professor made a trip to Capitol Hill to shine some light on research being done at the school. Coming from an energy rich state, Kipp Coddington says fossil fuel research can lead to a greener future.
"Fossil fuel usage is going to continue. I believe that technology will continue to play a role," said Coddington.
He says research being done in Laramie shows that alternative uses of coal and capturing carbon are two of many ways to make the U.S. a leader in reducing emissions. He says the innovation is there, but more funding is needed.
"We're very much focused on economic approaches to the implementation of these technologies. But it's going to take sustained federal research dollars," said Coddington.
Senator John Barrasso (R-WY) invited Coddington to testify in front of the Senate Environment and Public Works Committee. Barrasso says U.S. carbon emissions have been dropping over the last decade because of institutions like UW.
"We have such an abundance of energy in this country, and its American innovation that makes the difference, not burdensome and punishing regulations coming out of Washington," said Barrasso.
Some say regulations help keep innovation on track. Zoe Lipman from BlueGreen Alliance says federal roles should be reviewed, but not eliminated.
"The idea that we could step away from goals and progress and innovation that we're already doing, I think is certainly concerning," said Lipman.
She says it is important that the U.S. stays focused on innovating to reduce carbon footprints, not worrying about the contributions of other countries.
"We need to worry about whether we are the ones out ahead leading on this," said Lipman.
UW's School of Energy Resources was created in 2006 to enhance the university's energy-related education, research and outreach.