South Dakota woman travels to D.C. to fight for gun rights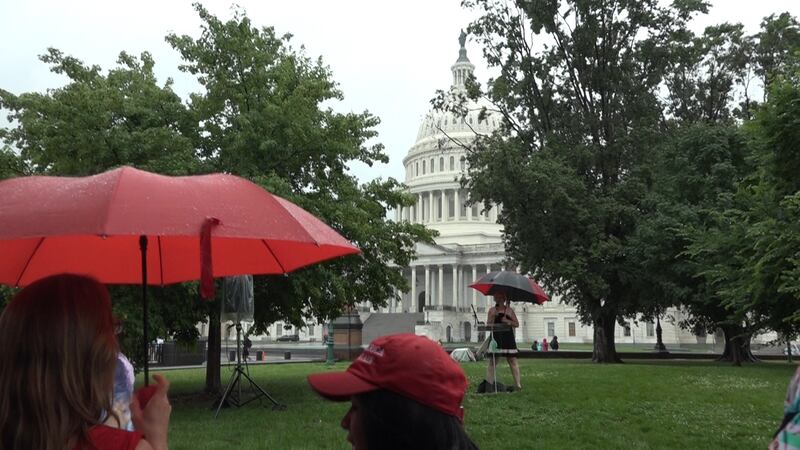 Published: Jun. 22, 2018 at 4:48 PM EDT
Armed with a passion for firearms, South Dakota's Mary Yungeberg joined fellow women from across the country to send a message to Congress.
"We're gun owners, we're positive, we're responsible, and we're here to support you," she said, "and we'd like your support in return."
This is the D.C. project's 3rd annual rally, bringing together women from nearly every state. They say they're here to educate, not lobby.
But, asked what, if any, changes Congress should carry out in response to recent mass shootings, they make their position clear. "I think Congress should make sure that we are enforcing the laws we have on the books," said Yungeberg, "they're very effective if they're actually enforced."
We asked spokespeople for the Coalition to Stop Violence how they respond to those who argue the country doesn't need new gun laws. "Well, they're basically wrong," said Media Director Andrew Patrick.
Patrick argues every gun sale should require a background check, assault weapons should be banned, and individuals identified as a danger to themselves or others should lose their guns.
He adds those looking for significant change should look to states, not D.C.
"We've seen significant movement at the state level in places we didn't expect like Florida, Vermont, Maryland," he said, "these are republican governors bi-partisan gun violence prevention legislation."
Earlier this year, Congress did make a couple changes, to the background check system and allowing new research into gun violence. But with the first week of summer coming to an end, in an election year, most on Capitol Hill don't expect Congress to target gun reform again soon.