South Dakota State University students "March for Life" in Washington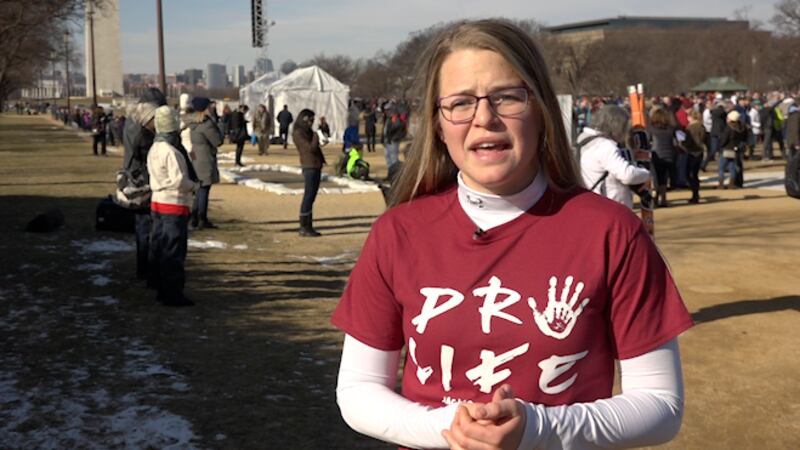 Published: Jan. 19, 2018 at 3:55 PM EST
A march on Washington. Hundreds of thousands from all around descending on our nation's capital this Friday for the annual March for Life. It's a pro-life event marking the anniversary of Roe v. Wade, the landmark Supreme Court decision that made abortion lawful. South Dakota students made the long journey to Washington to make their voices heard.
"We need to be that voice and be out here and showing that life is important and life is the only way," said Katie French, a South Dakota State University student from Rapid City, SD.
French and other SDSU students made the 1300 mile journey from Brookings.
"To be here and to be with so many pro-life people that want the same thing I want and have that desire to really defend life is truly amazing.," said French.
French says there is a crisis in this country and she thinks the current administration can help.
President Trump has said he would push to overturn Roe v. Wade.
"We know that they're hearing us, they're hearing what we want to talk about and the views that we have," said Lane Speirs, a senior at SDSU.
He says he wants more light shined on the march and the pro-life movement.
"Anything we can do to just show people how many individuals are here in support of this cause I think would make a huge difference," said Speirs.
The students make the journey back to Brookings on Sunday.