Senator Tim Scott's 'sock game' is famous on Capitol Hill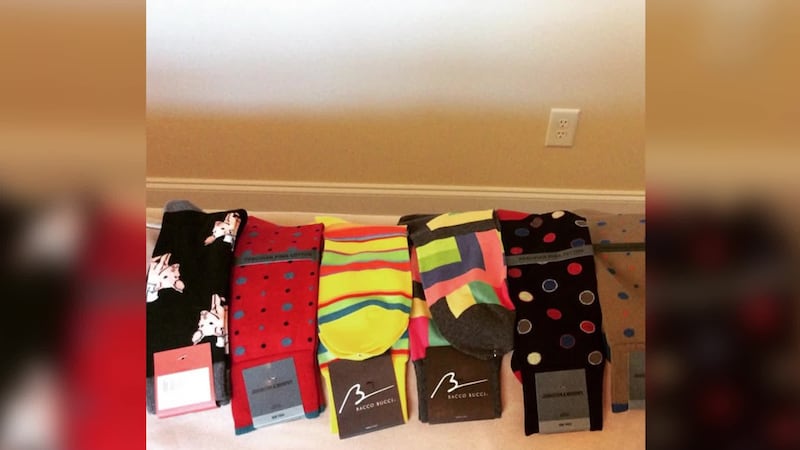 Published: Dec. 21, 2015 at 2:08 PM EST
It's the most festive time of the year, but one South Carolina Senator has festive footwear year-round. Senator Tim Scott's (R-SC) socks are famous in the halls of the U.S. Capitol, he says they sometimes receive
too much attention.
Colorful, unique, and demanding of attention. Senator Scott's socks are well known on Capitol Hill as some of the most different footwear in town.
"They draw a lot of attention and a lot of criticism," said Scott. "And I like that part."
Some of the pairs are unorthodox, perhaps from where the criticism stems. But Scott says when there's a lot of the same on Capitol Hill, it's nice to bring some vibrant change.
"I think if you look at all of our uniforms...are blue, black, and charcoal grey...this is an opportunity to see a little personality," said Scott.
Scott says his socks sometimes steal the spotlight from his work, like a jobs bill signing when the buzz on social media was about his socks, not the bill.
"It's been an amazing journey, frankly one I didn't start myself," said Scott. "A friend decided that my socks were just plain awful, and so this whole new sock fantasy started."
On Friday the Senator voted no on the end of the year spending bill, but spread Christmas joy wearing holiday socks as he did so.