Rape survivor Adriana Presas speaks publicly for the first time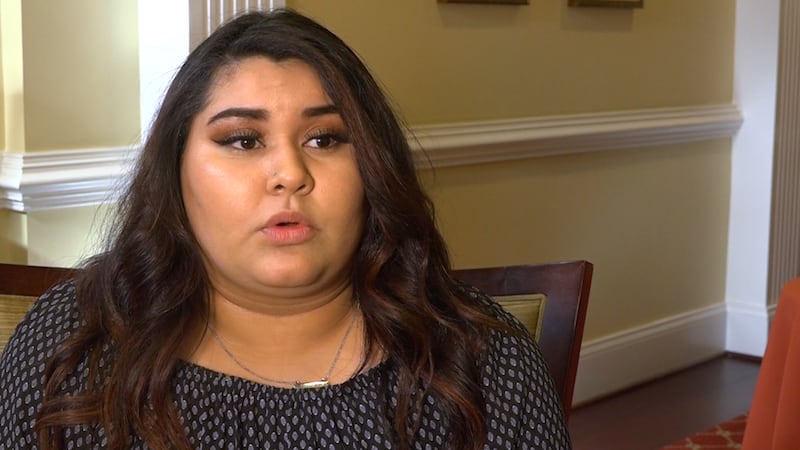 Published: Apr. 26, 2017 at 10:10 PM EDT
A rape survivor is speaking out for the first time. Adriana Presas was raped while attending Lansing Eastern High School in Lansing, MI. Presas had not gone public with her story until Wednesday night.
"It's an awful feeling. It just...it changes your life," said Presas.
Presas says she is using her story to assist those like her.
"I've seen that sharing my story privately with other survivors has helped them be able to come forward or even go to counseling and help work through those issues," said Presas.
Presas spoke on a panel at a Capitol Hill event on preventing sexual violence in schools. She stressed the need for school administrators to help when students go through this suffering.
"I was very lost. I was very sad," said Presas. "I went to my school to confide in them in hopes that they would welcome me with open arms and it just didn't happen that way."
Presas says her school did not explain the resources she was entitled to under Title IX, a federal gender equality law. Her lawyer says the district should have given her special counseling, her homework, everything she needed to graduate. Instead she says she had to do it on her own.
"Have a plan in place," said Karen Truszowski, Presas' attorney. "Be ready to take care of these kids when these things happen and that's the important thing that these school districts need to know."
Truszowski says Congress needs to keep educating schools on Title IX and the rights students have under the law.
"It's education. It's advocacy," said Truszowski. "It's people talking about what's going on and that's what's happening."
I'm always going to keep pushing to advocate for other people just because I didn't have anybody there to help me.
Presas says just like she continued to do her homework, she will continue her advocacy, helping those who have nowhere else to turn.