Leaders hold Arctic Refuge day of action on Capitol Hill in opposition of drilling in ANWR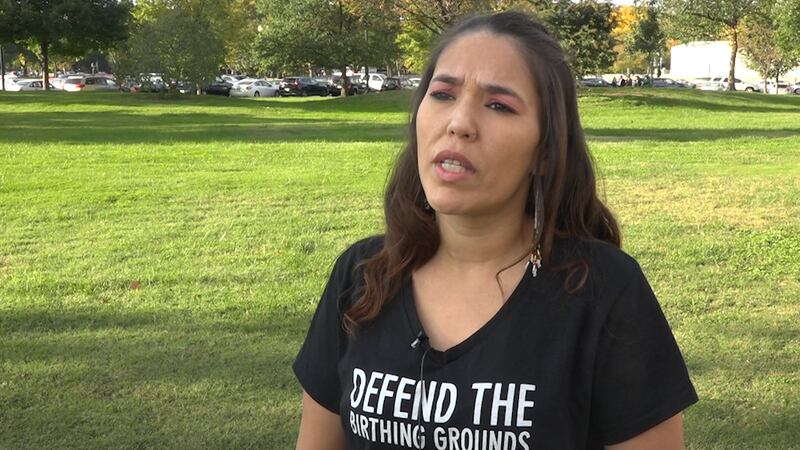 Published: Oct. 25, 2017 at 5:15 PM EDT
Tuesday was a day of action on Capitol Hill in protest of drilling in the Arctic National Wildlife Refuge (ANWR). Activists and lawmakers gathered outside the U.S. Capitol to urge members of Congress to reject parts of the budget that would allow drilling in ANWR. While Alaska's senators argue for drilling as a revenue raiser, one tribe believes drilling in ANWR threatens their livelihood.
Bernadette Dementieff says her Gwich'in tribe's culture and livelihood are on the line, with the Congressional proposal to drill for oil. Passed as part of the Senate budget resolution, Dementieff says if this comes to fruition her people will suffer.
"We're going to be standing up and we're going to be giving them one heck of a fight, because we cannot just let this happen," said Dementieff.
Adam Kolton, executive director of Alaska Wilderness League, says the proposal from Capitol Hill is an effort to hide dangerous action in a massive budget.
"This isn't the way we normally do things. If we were going to dam the Grand Canyon for hydroelectric power, we wouldn't jam it in a budget tax bill," said Kolton.
Alaska's senators recently took to the Senate floor to make the case for drilling in ANWR. They say Alaskans knows how drill safely and effectively, and that new revenue is greatly needed.
"We have opportunities within the energy sector to help advance this country when it comes to our energy security, our national security and our economic security," said Sen. Lisa Murkowski (R-AK).
Murkowski says they can do this with the utmost care for wildlife that live in ANWR, like polar bears and caribou. Her colleague, Sen. Dan Sullivan (R-AK) says everyone should be on board with safe drilling that creates jobs and brings in funds.
"What could be wrong with more energy production? Particularly in a state like mine where the standards are the highest in the world and the technology is the most advanced in the world," said Sullivan.
The House is expected to take up the Senate budget resolution Thursday.