Gov. Mike Parson meets with President Trump to discuss reopening of schools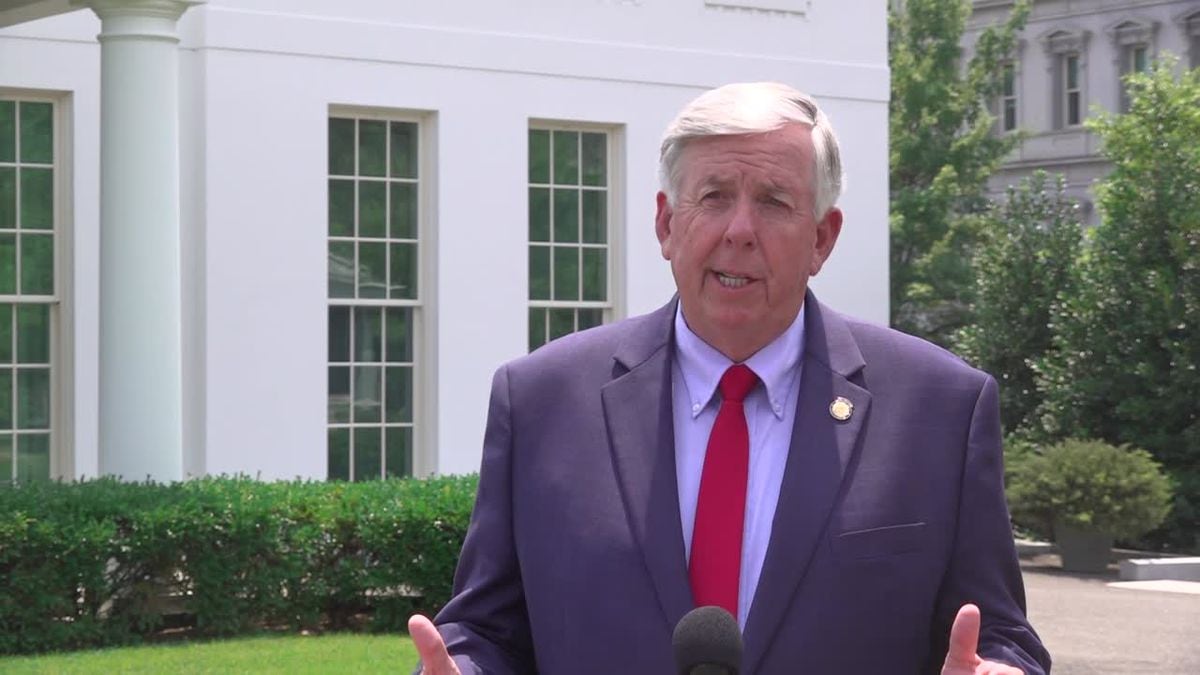 Published: Jul. 7, 2020 at 3:38 PM EDT
Gov. Mike Parson (R-MO) participated in a White House discussion with President Trump and the First Lady about reopening schools in America in the midst of the COVID-19 pandemic.
A number of state, local and tribal leaders from across the country were in attendance at the meeting. In a press release following the meeting, the White House said that the reopening of schools is what the administration considers to be best for all students. The administration has made more than $13 billion available for K-12 public, charter and private schools impacted by the coronavirus pandemic.
Gray DC met with Gov. Parson prior to the meeting to discuss his expectations for schools in Missouri. Click the video above to hear the interview.
Copyright 2020 Gray DC. All rights reserved.