Efforts underway to reform emergency alert system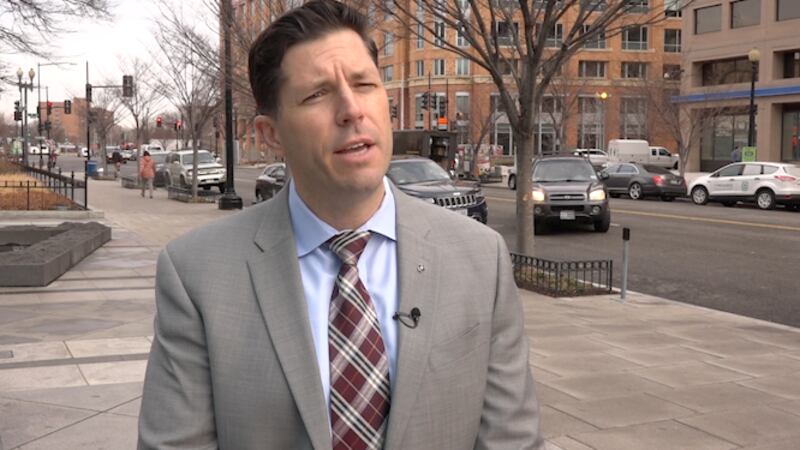 Published: Feb. 15, 2018 at 4:04 PM EST
An emergency alert sent out in Hawaii in January sent the state into a frenzy. The ballistic missile warning had families preparing for the worst, and was eventually found to be a mistake. Folks in Washington are trying to figure out how to prevent this from happening again. A cyber security expert says these alerts are essential and must be administered correctly.
"Provide early warning to ultimately save lives," said Brian Harrell from The George Washington University Center for Cyber and Homeland Security.
Ballistic missile warnings serve a public good. When sent out incorrectly, as in Hawaii last month, they create public chaos. Harrell says the system needs to change.
"You get one opportunity to get an alert like this right. 38 seconds of pandemonium and the thought that a crisis situation is unfolding in a state is unacceptable," said Harrell.
Harrell says there needs to be more oversight. He says the fingers of a single employee should never result in mass upheaval.
"Humans are a part of the pushing the send button so-to-speak, you're going to have mistakes. Obviously we want to mitigate those mistakes the best we can," said Harrell.
He says he does not think a legislative approach is the right one, but Senator Cory Gardner (R-CO) disagrees. He is pushing a bill that would give the federal government complete control over alert systems.
"The federal government is actually going to detect that missile warning. Let that warning then come from the federal government," said Gardner.
Gardner's legislation seeks to cut out the middleman. He says local leaders will not be left in the dark, but this is a task better served by experts at the Federal Emergency Management Agency (FEMA).
"In a crisis like a ballistic missile attack, seconds matter and people need to know that in those precious moments they have to act and they shouldn't question the integrity of what they're seeing," said Gardner.
Gardner's legislation is sitting in a Senate Committee. There is companion legislation in the House.