Congress looking for private industry help with stopping senior scams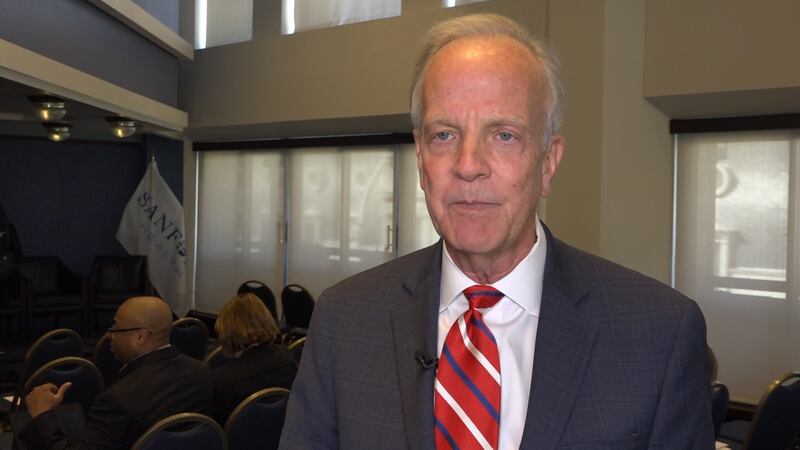 Published: Mar. 19, 2019 at 2:12 PM EDT
It can be scary.
A call from the Social Security office threatening arrest if you don't give them what they want.
It's nothing more than a common scam aimed at turning seniors into victims by stealing their money or damaging credit.
Bob Blancato, the nation coordinator of the Elder Justice Coalition, said, "There is an epidemic in this country of seniors getting scammed. Pure and simple."
An epidemic Blancato said needs to be fought on multiple fronts.
He praises the Trump administration for recently arresting more than 200 suspected scam artists.
Blancato said, "Who had defrauded older adults out of about a half a billion dollars. They got them all rounded up and they're going to be prosecuted, that's the proper use of resources."
Blancato said the next step is helping seniors avoid the scammers all together.
Congress is getting involved, and Senator Jerry Moran (R-KS) is offering a possible bipartisan solution.
It would bring eight private industries together with the federal government.
The hope is those industries can help educate seniors on identifying scams.
Moran said, "This is a lot about, again the private sector, being willing to help train their employees to spot a scam, so they can warn a senior citizen 'do not go down this path, it's not for real."
Blancato said of the bill, "It puts the right people at the table, they have a mandate to produce results, and you can implement through the use of different agencies to really see improvements."
The bill calls for two representatives on the advisory council from the retail, gift card, telecommunications, wire-transfer service, senior peer service, consumer advocacy, financial service, and prepaid card sectors.
Georgetown University's Liddy Manson, the director of the Aging Well Hub, said any legislation could threaten to slow down free enterprise, but she supports this.
Manson said, "I know that many people in the business community may grit their teeth at it. But this type of legislation, in my mind probably has more promise to addressing the situation than allowing private enterprise to come up with a solution on their own."
This bill does not include new penalties for scammers or for phone companies.
The FBI says women 60 and older living alone are big targets for phone scammers.
The agency says scams can be offers for free prizes, low-cost healthcare products, or cheap vacations.