Cleveland veterans healthcare workers pitch innovation summit in DC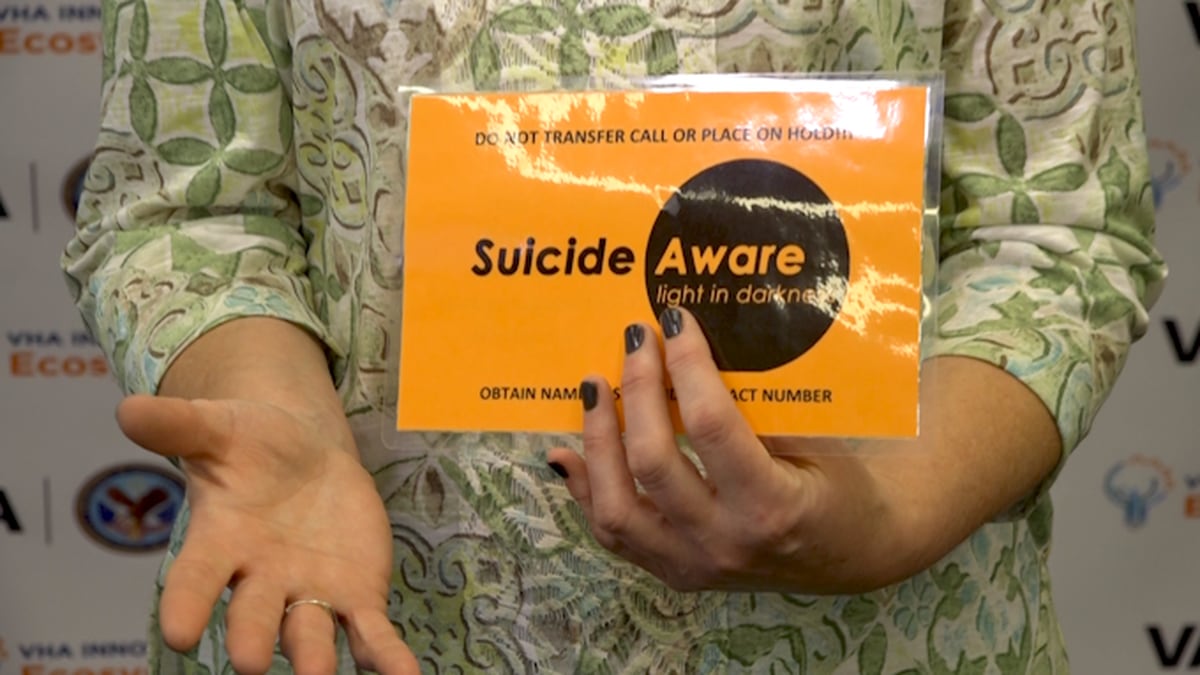 Published: Oct. 24, 2019 at 3:02 PM EDT
Veterans Affairs health workers are in our nation's capital this week for the Veterans Health Administration's Innovation Experience. Healthcare workers from Cleveland are in the crowd with big ideas to help vulnerable veterans.
Suicide is at a crisis point in the veteran community, and Jeanette Salvaggio has found a small, simple way to help cut down on the problem. She introduced a suicide red alert card.
"They have issues that they can't or that they don't feel that they can resolve," said Salvaggio.
She is not trained to guide a suicidal veteran as a pharmacist. If one gets through to her line, she can wave the card she created, a colleague will see what is going on and contact the appropriate mental health professional, listed on the card, to take over the call.
"The first time that we used the card was three and a half years ago and I just saw that patient two weeks ago in our clinic," said Salvaggio.
Salvaggio's idea is one of many at the innovation summit. Jill Huded from the VA in Cleveland is focused on improving care for older veterans in emergency rooms. Her clinic uses cutting edge recovery methods for geriatric patients.
"The VA has a really unique opportunity to provide state of the art care for the older veterans," said Huded.
The Veterans Health Administration believes veterans need this kind of specific care for differing needs in different areas. Dr. Ryan Vega hopes these innovation summits can bring health care to new heights.
"They're committed to this idea of mission driven innovation to change and save veteran lives," said Vega.
He sees access as the great challenge for veterans when it comes to receiving adequate healthcare. He thinks a large portion of veterans prefer VA services, so innovators should focus on getting them services wherever they might be.
"It's really important that the focus shift on making sure that we're asking the right questions. We're asking veterans 'does this solution work for you?'" said Vega.
The innovation event lasted two days.
Copyright 2019 Gray DC. All rights reserved.