Anchor and Multimedia Journalist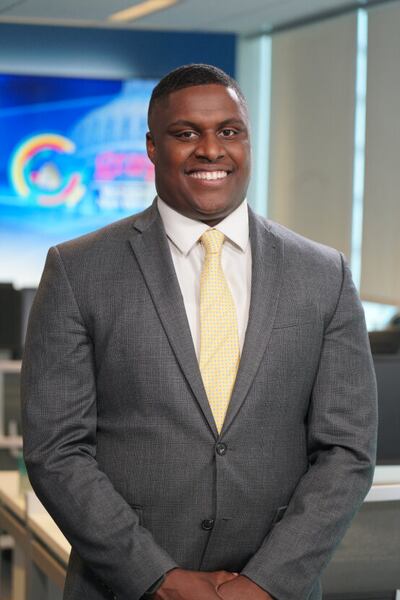 I started working at Gray TV's Washington D.C. bureau in May of 2023.
I was born and raised in St. Louis, Missouri. I am a die-hard St. Louis Cardinals and Blues fan.
I found my calling for news while attending Butler University during the Ferguson Riots after the killing of Michael Brown, an unarmed teenager. During the chaotic times is when I realized how facts and storytelling can really impact a community.
I worked in Beaumont and Waco, Texas for a combined four years before returning to St. Louis where I finished as a weekend anchor.
As the weekend anchor/reporter for our Washington, D.C. bureau, I enjoy reporting on our nation's most pressing issues.
Outside of work I enjoy sports, cooking and trying the many restaurants around Washington, D.C.
Have a story idea? I want to hear it, send it my way at Rhyan.Henson@Gray.tv