Rep.-elect Nancy Mace talks about legislative priorities in first term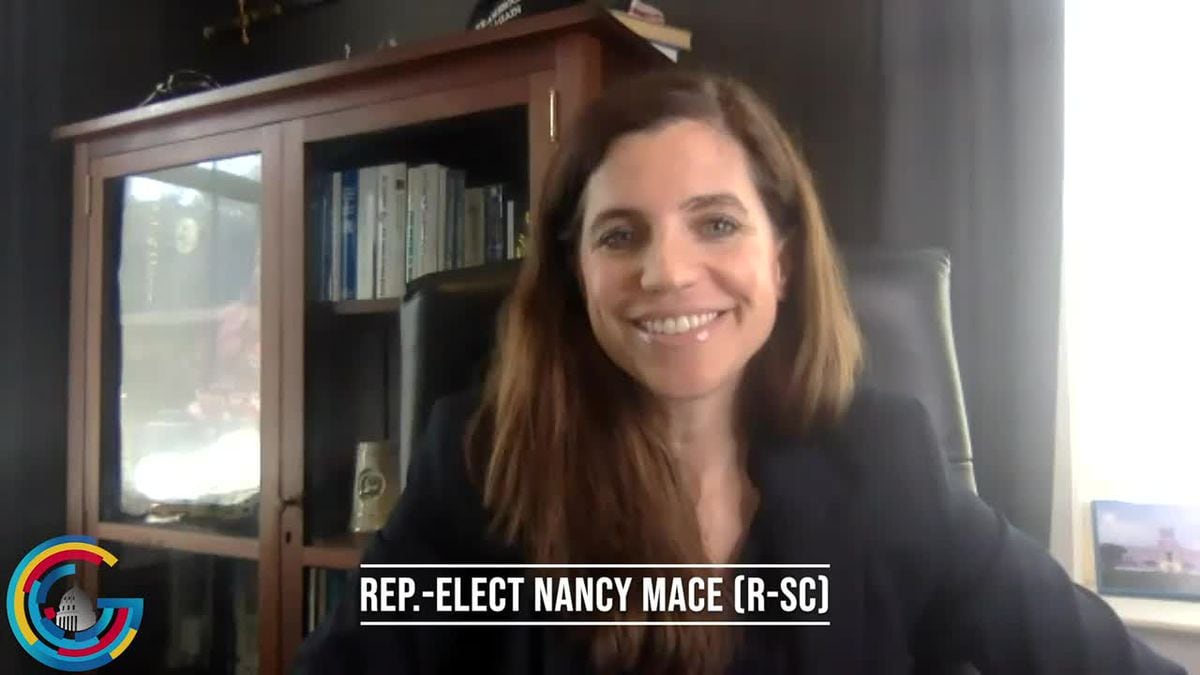 Published: Nov. 9, 2020 at 3:02 PM EST
WASHINGTON (Gray DC) -- As Representative-elect Nancy Mace prepares to take office on Capitol Hill, she discusses her recent upset victory over incumbent Democratic Congressman Joe Cunningham.
Mace, the first woman to graduate from The Citadel, is also now the first Republican woman elected as a member of South Carolina's Congressional delegation.
You can watch the video below to hear Mace talk about her historic win, what issues she hopes to focus on in a likely divided government, and the key local policies she would focus on in her first two-year term:
Copyright 2020 Gray DC. All rights reserved.